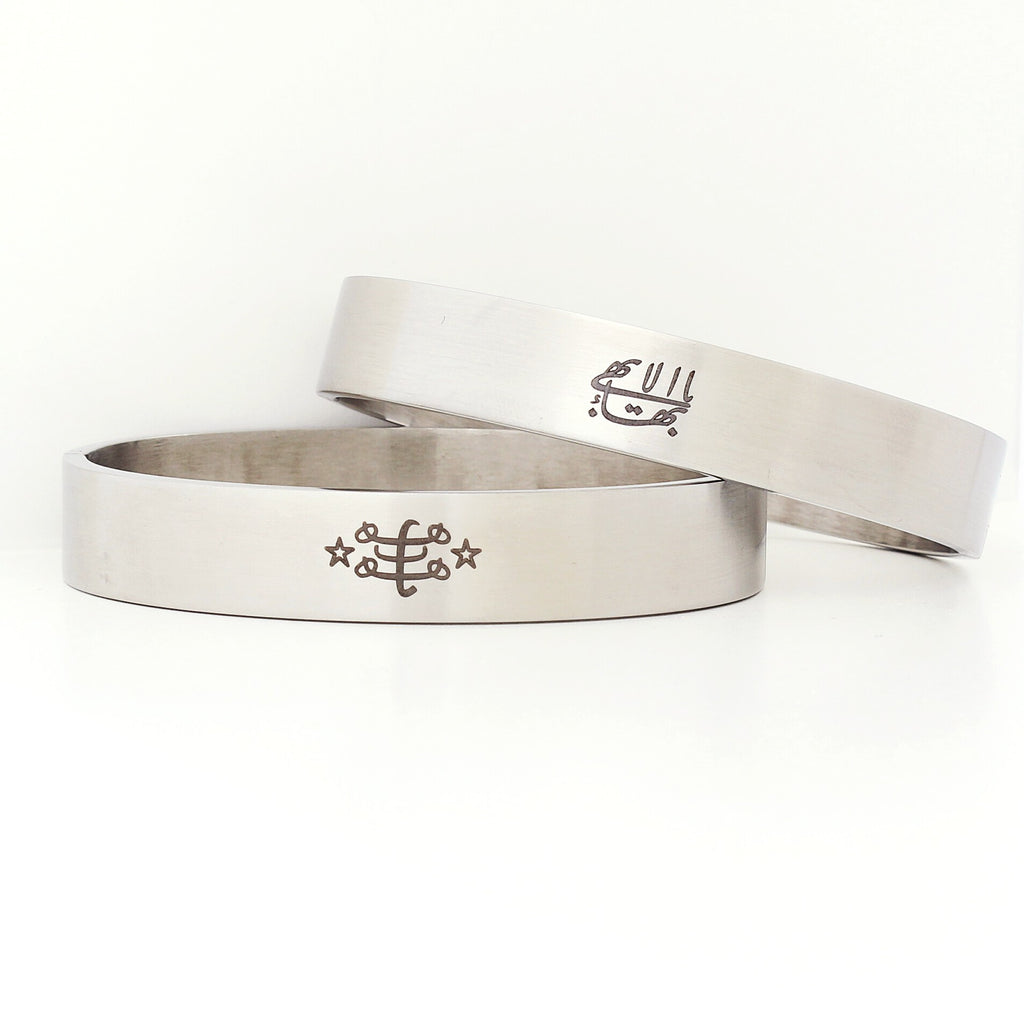 Dignity - Bangle silver wide
€91.60
Form follows message! Our unisex bracelet features clear lines and a timeless design. The engravings on both sides stand out clearly from the brushed surface, yet they are subtle and unobtrusive. The bangle can be opened by a barely visible clasp. With a bit of practice the fitting and removal works even one-handed.

Material: Brushed stainless steel
Engravings: Ringstone symbol and The Greatest Name (Yá Bahá'u'l-Abhá)
Color: Silver
Size: One size, unisex
Width of elliptical bangle: 10 mm; Inner circumference: 195 mm

Perfectly combinable with our matt "Dignity" band ring!